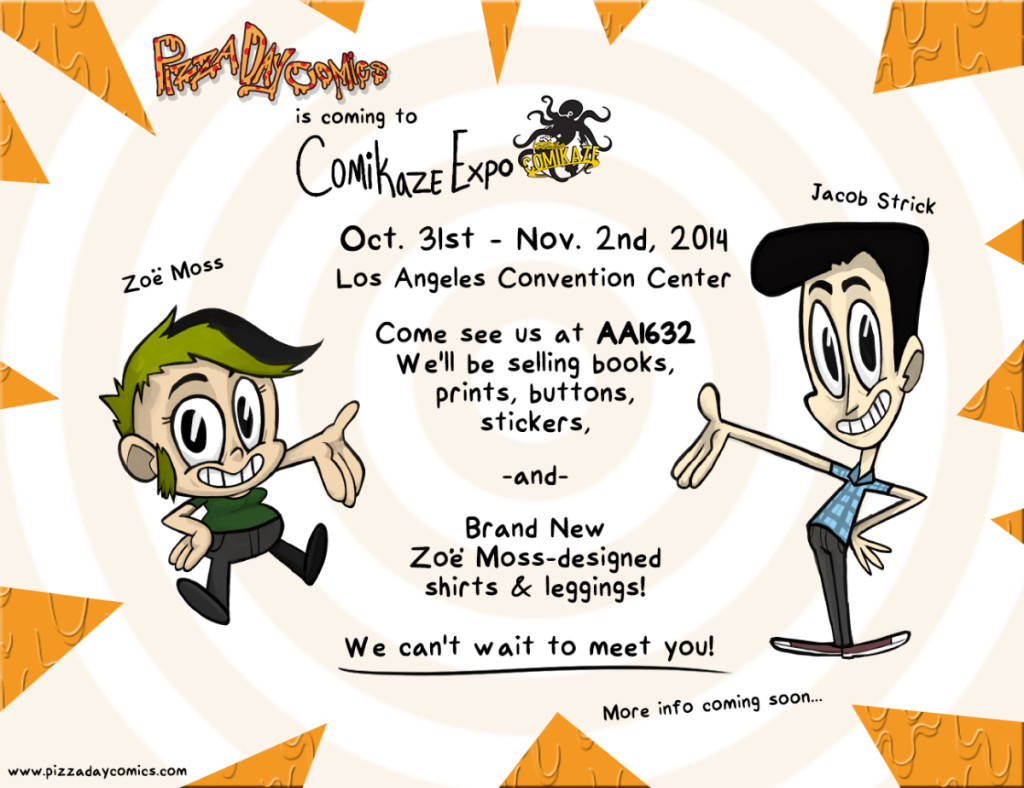 Pizza Day Comics is returning to Los Angeles's Comickaze 2014!
We'll be haunting Small Press this upcoming Halloween weekend. Come visit booth AA1632 to say 'hi' and sample some brand new stuff, including:
Pizza Day Comics Vol. 2: If Wishes Were Fishes
Spooky new stickers and buttons
Exciting brand new prints and postcards
Frighteningly cool Zoë Moss-designed shirts & leggings
We're really excited to show you what we've been cooking up behind the scenes, and we'll have more information as we get closer to the con. See you soon!